Pool Equipment Repair & Installation
"Making sure your pool equipment is properly maintained is vital to saving money long term."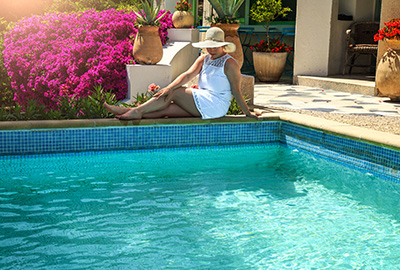 ---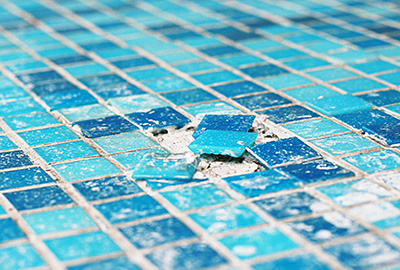 We Keep Your Oasis Clean And Safe
Your pool is your family's personal oasis, designed for fun, relaxation, and entertaining. When things go wrong with your pool's equipment, your pool becomes a stressful situation rather than a peaceful respite.
At Pools by Signature, our licensed and trained professional technicians can repair and replace whatever part(s) of your pool is in disrepair including: salt systems, chlorine systems, automation systems, pumps, heaters, filters, ladders, handrails, automatic cleaners, pool lights and wiring. Additionally, our pool professionals also repair leaks and structural issues.
Following any repair or replacement, the experts at Pools by Signature can advise you regarding upkeep to preserve your repaired or replacement systems and keep parts functioning well into the future. Schedule your pool equipment repair or replacement today with Pools by Signature and take the stress out of pool ownership.
Did you know THE AVERAGE PERSON SPENDS OVER
CLEANING THEIR POOL A MONTH? LEAVE THE WORK TO US, ENJOY YOUR TIME OFF
Salt Systems
Salt systems are pool systems which deliver a regenerating stream of chlorine produced from table salt. These systems require one teaspoon per gallon of pool water (by volume). With the application of low voltage electrolysis, the sanitizer is created and continually regenerates without the odor and skin irritation associated with chlorine.
Chlorine Systems
Chlorine Systems are pool chlorinator systems which come in a variety of types. They all function similarly – safely adding appropriate amounts of chlorine to the pool continually to maintain a consistent level. Chlorine systems require the addition of chlorine regularly to maintain safe levels in the pool environment.
Automation Systems
Automation systems help to enhance your swimming pool experiences by allowing you added control of pool parameters. These automation systems can control pool temperature, lighting including decorative lighting, waterfalls with variable flow, as well as functional systems like pumps.
Pumps
Pool pumps circulate water to help distribute the chemicals and keep your pool clean. When your pump is not functioning properly or fails completely, you and your family and friends can't enjoy your pool. At Pools by Signature, we keep you pump functioning in top condition, so your pool is always operating at its best.
Heaters
Pool heaters serve to heat your pool water allowing you to enjoy your pool even during times when temperatures dip lower than expected. Keeping your pool at a comfortable swimming temperature keeps you enjoying your pool year-round. The expert technicians at Pools by Signature are ready to repair or install your pool heater to keep your water at optimal temperatures all the time.
Filters
A properly working filter works to keep your pool clean and safe for swimming by removing dirt, debris, microscopic bacteria, and other organic contaminants. From high-rate sand filters to cartridge filters to D.E. (Diatomaceous Earth) filters, Pools by Signature will keep your filter working to deliver exceptional cleaning to your pool.
Ladders & Handrails
Ladders and handrails serve as safety tools for your pool, allowing swimmers to enter and exit the pool safely. Pools by Signature can replace and repair pool ladders and handrails to keep you and your pool guests safe while enhancing the look of your pool.
Automatic Cleaners
Automatic pool cleaners help pool owners to keep their pools clean with minimal effort. Taking care of your automatic pool cleaner will help its longevity, but when it falls short, the pool technicians at Pools by Signature are ready to repair or replace your cleaner and get you back to enjoying your pool.
Pool Lights & Wiring
Pool lights and wiring are important to the safety and aesthetic look of your pool environment. When lighting fails to function properly or wiring for pumps, controls, timers, or lighting goes bad, the team at Pools by Signature can make the needed repairs to keep your pool operating beautifully.
Work With The Best
Here at Signature we value our customers most, and that means we value your option too. Reach out to us to let us know how we can help you with your pool serving needs.
Hire Our Company
We have made it easier than ever hire our company. You can either give us a call or fill out our contact form.
Contact Us Today
Click the link below to see all of our contact information. We look forward to hearing from you!
Click Me!